Thermal Ring technology
Server motor cooling
IGBT cooling
Customized thermal calculator
Air to air heat exchanger
---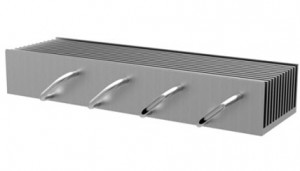 •2 phase flow cooling technology
•Capable for outdoor use
•Developed to enhance Aluminum heat sink performance
•Power ranges typically 300-2000W
•Handles multiple heat inputs
•Downstream hot spots temperature is reduced significantly.
•Electronics reliability is improved with less fan power
---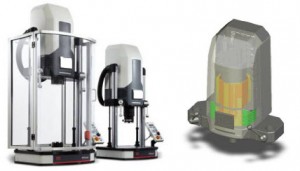 •Customized air cooling solution for high performance servo motor system
•+20~30% fin area optimized for forced convection.
•Customized fin shape for better air circulation.
---
•Self sustaining high power heat transfer loop for IGBT cooling supporting +1000W
•Input power from 909 to 1710Watt, No dry out phenomena was found during extra high power tests.
•Light weight solution,  2.3kg  (2.5 Kg saved )
•Expected 5°C improvement in cooling capacity compared to current solution.
•Production technology is proven through many years in the automotive industry
•Green and recyclable solution friendly to the environment
---
•Customized thermal performance calculator for outdoor enclosures
•Air temperature, direct sunlight & dew point are in consideration
•Ventilation plug calculator and filter fan parameter are optional
---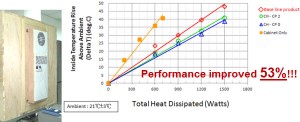 •We offer the best in class patented high performance energy saving air2air heat exchangers for sealed enclosures
•The key benefits from CH technology:
      High performance
      Compact units
      Low noise
      Indoor/outdoor
      High IP ingress protection from IP55-IP66
      Competitive pricing